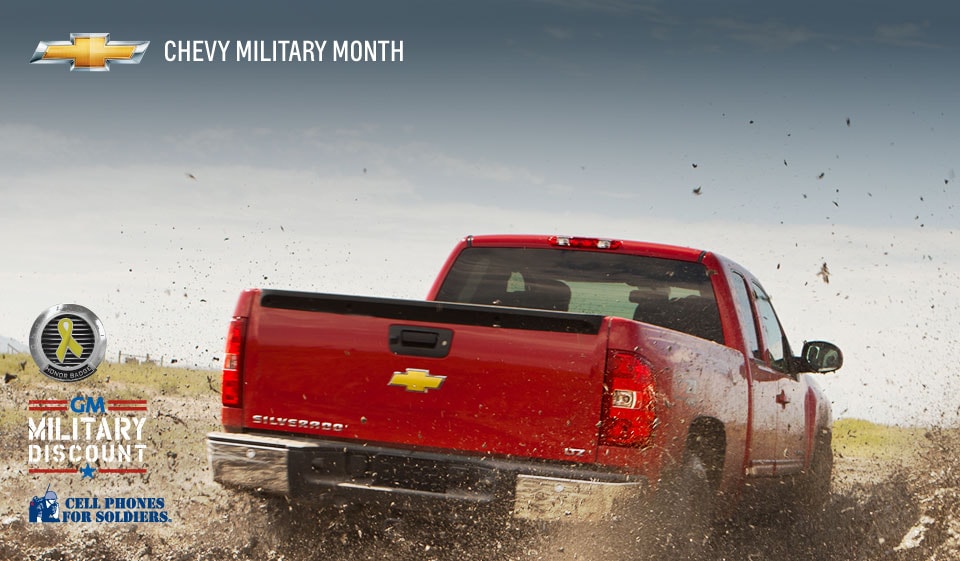 CONTACT US TO SEE WHAT OPTIONS YOU QUALIFY FOR
The best military discount from any car company just got better.
Holm Automotive now offers 5% Service, Parts, Body Shop up to $100 for Active Military Members.
Chevrolet is proud to support the military service members who protect our security and freedom. But we don't limit our support for one month out of
the year. Our GM Military Discount is available to active duty reserved and retired military year round.
We're also offering Eligible Military Discount customers a special complimentary Honor Badge to commemorate their service. And, for every Chevrolet1 purchased with this discount during the month of May, Chevrolet will donate $100 to Cell Phones for Soldiers Program.